History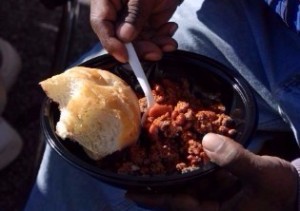 In 1982, Philip Bray took to the streets to rescue child prostitutes and runaways who were being sexually exploited in Atlanta, Ga. Inspired by his own experiences; he wanted to reach those who the church considered unreachable.
At 7th Street and Peachtree Street, a booth in a local hamburger restaurant became the headquarters for SafeHouse on Friday and Saturday nights. Named SafeHouse because the youth who wanted help were taken to a safehouse to insure their safety while family or the authorities were being contacted.
Within 6 months, over 200 volunteers came together with manpower and compassion and began reaching out to anyone in need. Soon SafeHouse outgrew the booth and moved to a storefront off Peachtree Street.
They held church service at midnight on Friday nights and became known within the city as a place where the unreachable could come for assistance. This was the beginning of becoming a full service community development organization and so named: SafeHouse Outreach or SHO for short.
Partnering with local churches and corporations, SafeHouse expanded their outreach with afterschool programs in 16 inner-city communities, crisis pregnancy services, rehab and job placement and assistance for the food insecure. 
Over the past 25 years, SafeHouse has been instrumental in impacting lives and changing communities. Today, SafeHouse has matched over 500 caring adults as mentors with at-risk children through SHO's MentorPlus program and educated hundreds of teen parents in parenting and life skills in SHO's A New Generation drop-out prevention program. And literally thousands have received a hot meal along with assistance to get back on their feet.
Recognized by mayors, governors, and the President of the United States, SafeHouse offers a hand-up not just a hand-out and is active in finding a solution to those in crisis. Nationally and internationally, SafeHouse is sought after to replicate their efforts in other communities.
With the help of community partners and willing volunteers, SafeHouse Outreach has been transforming lives in the city of Atlanta and beyond for over 30 years.